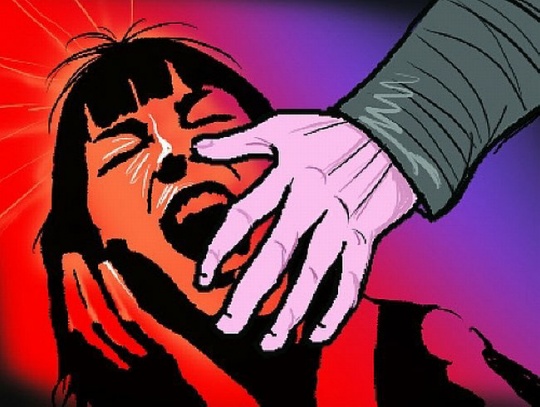 Leave girls and women, no brother, leave brother, no HUMAN Indian wouldn't have not felt a piercing sting in the heart over this tragic - what do I call - incident? rape? murder? moral demolition? beginning of an end of conscience? Whatever it is, it points a finger at us in the face and says - "You can do nothing about me. Can you? Can you?"
HELPLESSNESS
This morning my friend told me about her death. Emotions soared high. Feet wanted to move. Palms clutched air. And that's it.
Arnab Goswami on Times Now is asking to maintain calmed demeanor and rightly so "as it will be a great disservice to the martyr to take a violent form on this occasion". We need to introspect. What will happen by protesting at India Gate? Only some visual images would stimulate those on the other side of the camera to give them this (non)sense of something is happening. Like people standing up and calling quotes and displaying posters will change us for the better. Nope, I'm afraid, not. If it were to happen, it would have happened.
Aaye din TV pe ye cases aate rahte hain
. Nothing taking away from "probably the greatest tragic incident in India" (as quoted by Mr. Jethmalani), I strongly feel such violent upheaval wouldn't prove much benefit to the society. A good example is Mr. Anna Hazare's demeanor against that of Baba Ramdev in the anti-corruption movement and their respective effects on public mood.
Mr. Manmohan Singh is asking us to "channelize our emotions in a constructive way" which means - keep mum like him and see the next parliament session on DD National. We'll do that. Is it? Or is it not? The shame in this "shameful incident" is on us.
Us - The watchful spectator, the silent Indian.
No. Not this moment. Just not this moment. Let's not forget the bravery.
The Braveheart
- The very next day the news of gang rape was aired, three of us friends were discussing over the interplay of emotions that that girl would have been facing in case she were conscious. "Should I live? Or should I better die? How can I live with so much trauma for the rest of my life?" Ms.
Jaya Bacchhan wept in the parliament
empathizing with the girl. And, the fact is that
she wanted to live
. In such serious condition she battled for 13 days. For life. For dignity. For cause.
"A girl on death bed may have changed the course of young India" said a reporter.
I 'd be happy to think of the positive. So, what is that course? It is not being violent and definitely not being silent. To list few common formulations:
Nationwide violent protests
(leads to nowhere, only agitates what is in the bowl)
Talking to friends and colleagues
(time pass?)
Candle light marches
(temporary arousal of emotions)
Better voting decisions in next Lok Sabha elections
(this is a lazy excuse)
Those listed above aren't proper measures in regards to the rape cases. Plus, we as a general public aren't participating in the removal of this social malice. Let me list a few measures whose effectiveness can be discussed over.
1) Every girl over a certain age (may be 15) should be provided with free rechargeable electric stunners, which they may carry in their handbag. Just as the TB patients are being provided free medicines from medical shops. If government doesn't provide free, buy it.
2) Value education - Insert moral builders in the morning pledges of schools such as what Prince Hector says in the movie Troy "All my life I've lived by one code. And that is simple. Love your country. And respect your woman". If the day comes when India registers zero cases of rape, it will only be through value education.
3) This is for the social entrepreneurs. Invent small GPS enabled gadgets like pagers and link it to local police systems. On press of a button from a would-be victim a red alert will be sent to nearby policeman who will be having the receiving pagers. (Policemen are also humans. they are just not inspired enough. If they know of such an imminent incident in the vicinity they will surely run to help.)
4) Compulsory martial arts for girls from class 5th to 12th. In incidents like this one where attackers were a group of men, it may not be useful but in other cases it may be life saving.
5) Make being silent witness to such an incident a crime officially. Indian girl is lot more vulnerable since independence and there must be some necessary changes in law. If such an incident is happening in front of someone, he must try to stop it no matter what.
6) Stop guarding and start arming - Tell your sisters and daughters that they can take care of themselves. Truth is you cannot always protect them. It's about mental strength too. They will act smarter if god-forbid they are cornered.
7) Capital punishment - This is a nuclear weapon. There are problems applying it in the legal system. But again drastic situations calls for drastic measures. Problem is that there may be cases in which innocents can be tricked into a forged rape case. Supreme court stuff.
There can be lot of other improvements and most of us know them. Let us give ourselves a day to think about it and do whatever we can. If we really want something, it will happen.
Condolences to the girl's family and salute to the girl who after the heinous incident faced multiple organ failures, a heart attack and finally cerebral edema, today un-clutched her fist forever.
Time to pay true tribute to the India's daughter through actions.
I'll leave you with following quotes in air related to the incident.
"Abnormal people. Human beings don't do such kind of thing"
"Respect is still so entrenched in the society that the public's anger became evident at India Gate"
"Time bound justice required"
"Must have at least traffic lights on all the roads"
"They must be tried in Saudi Arab style"
"Occasion of speechlessness and grief'
"Not to be taken just as an incident but as an awakening and constant battle"
"We should make sure that we introspect over this loss"
---- Thanks to
Shalabh Kumar
and
Ankur Kalia
for their thoughts.